FAQs
General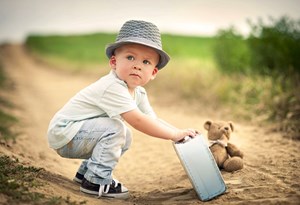 How do I access the services of LVFT?
Lehigh Valley Families Together, Inc. is a service provider for Lehigh County Office of Children and Youth and Northampton County's Children, Youth and Families Division for in-home, visit coaching and foster care services. You must be referred through one of these agencies.
Becoming a Resource Parent
Who are the children in Resource Family Care program?
Foster children are like most other children. They come with hopes, fears, dreams, laughter, curiosity, and needs. You can anticipate any or all of the following:
From Lehigh and Northampton counties;

Ranging in age from infancy through adolescence (0 - 18 years old);

From every socioeconomic and racial group;

May have siblings who would like to stay together; and

Need families that are sensitive to and respectful of their culture.
What are some of the children's special needs?
Children may come with one or more of these needs:
Infants may have special feeding and medical problems;

School aged children may need extra help in school work, feeling good about themselves and getting along with others;

Children may have special emotional or behavioral needs or disabilities; and

Teenagers may need extra patience and commitment.
Why would children need foster care?
Here in the Lehigh Valley, children who have been removed from their families do not have the best chance to grow up successfully without the love and care of concerned adults. Children in foster care may have experienced one or more of the following:
Physical and sexual abuse;

Neglect and abandonment;

Substance abuse issues of a parent;

Physical or mental illness of a parent;

Death of a parent; and/or

Emotional or behavioral problems.
How long will children stay in care?
A child's stay in care may be as short as overnight or as long as it takes to achieve a permanent plan for the child. While LVFT's focus is on reunification with the family, at times there are situations which do not allow that to occur. If this happens, a permanent option will be sought either through other family members or adoption outside of the family. LVFT families can be considered as a permanent option, if interested. This, however, is not a condition for becoming a resource parent.
May a single person become a foster parent?
Yes. There are no regulatory requirements governing marriage as a prerequisite to becoming a resource parent.
What type of support is available to the foster family?
A caseworker works with you and each foster child placed in your home;
Respite services are provided;
Support and training; and
24 hour on-call service.
How are foster parents reimbursed?
Daily rates for each child placed in a home; and
Health insurance card covering child's medical, dental, vision, and therapy expenses, as well as most prescriptions.
Will I know anything about the children when they are placed in my home?
LVFT staff will tell you everything they know about the children prior to you accepting them. This includes age, gender, ethnicity, child's history and the reason the child is being placed, when known. We want you to feel comfortable when taking children into your home.
What are my responsibilities as a foster parent?
A foster family opens their home to children who have been abused or neglected and provides care, nurturing and supervision. LVFT encourages foster parents to participate as members of the "treatment team" for the children in their care, working with us and the birth parents to meet the children's needs and progress towards returning them home. Foster parents take children for medical care, supervised visitation with parents, counseling (if needed) and to school events, for example. They need to communicate with our staff, the children's parents (when applicable) and referral agencies.
Must foster children have their own bedroom?
No. However, children who are 5 years of age or older may not share the same bedroom with a member of the opposite sex. Additionally, the total number of children, living in any resource family, is limited to six children, which includes the resource family's own children.
What are the rewards of becoming a foster parent?
While a stipend is provided to foster parents to help them in caring for the foster child, the reward is knowing that you have helped give a child comfort, guidance, security, and a loving home. Feelings of accomplishment, pride, and happiness are the by-products of assisting children to improve their skills and behavior and helping people become better parents.